OK, the kitchen is done. The entire job: vinyl floor replaced with ceramic tile; painted; new curtains and border; new corian (tumbled glass) counter tops with new corian sink. Doesn't seem like a lot, put that way, but it took nearly 6 weeks. We used the original cabinets, but I cleaned them with steel wool and re-stained where necessary.
So here is a photo showing a bit of the floor and up to the border
Here is the other side of the kitchen
And here is a close-up of the sink and counter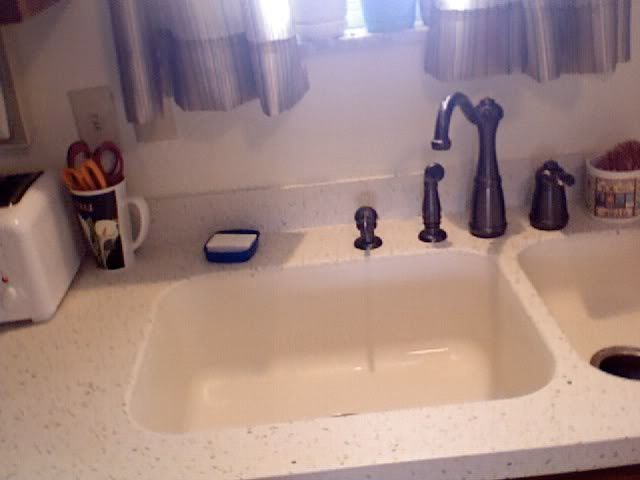 And this is the view of the other corner, showing the new pantry/door.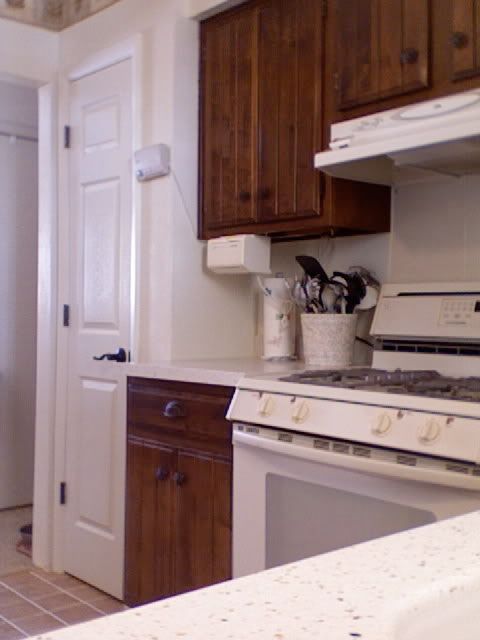 The kitchen is actually 11' x 11', but the side not shown is just one tall cabinet between the reefer and the freezer, not too interesting.
These were all taken with the MacBook's on-screen camera.
What a huge relief; my dining room is still not quite recovered, but frankly I ran out of energy. Tomorrow.....