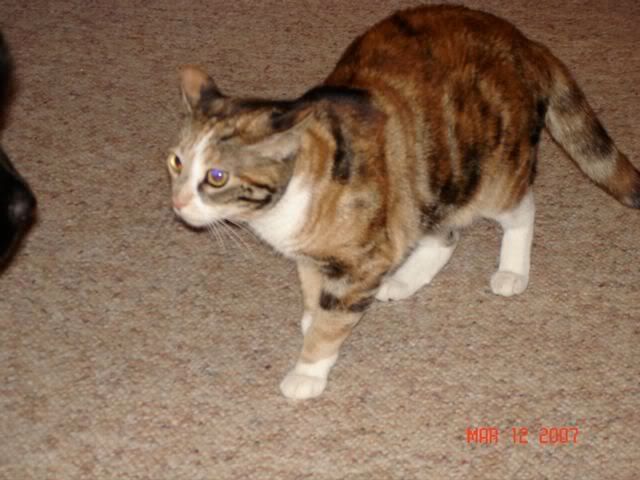 Can you see the little black nose on the far left? That's the puppy, and the reason Beans looks like she's possessed. They'll work it out.
Having an 11 week old pup who can't go down stairs without being carried, a split level house, and a broken ankle is not combination I'd wish on my worst enemy. Plus, I have cabin fever big time, since the only time I've been out of the house since I broke it on the 15th was yesterday, to the ortho dr. I came home with a new, tighter cast, and the news that there is no sign of healing. I bet that I'll go through weeks of gimping around on this, and THEN the dr. will decide to do surgery, thus ensuring I am laid up for twice as long.
Mega rain for this area, flood watches out. And us with a leaky roof! The repair will start in 2 weeks or so; meanwhile it's...........